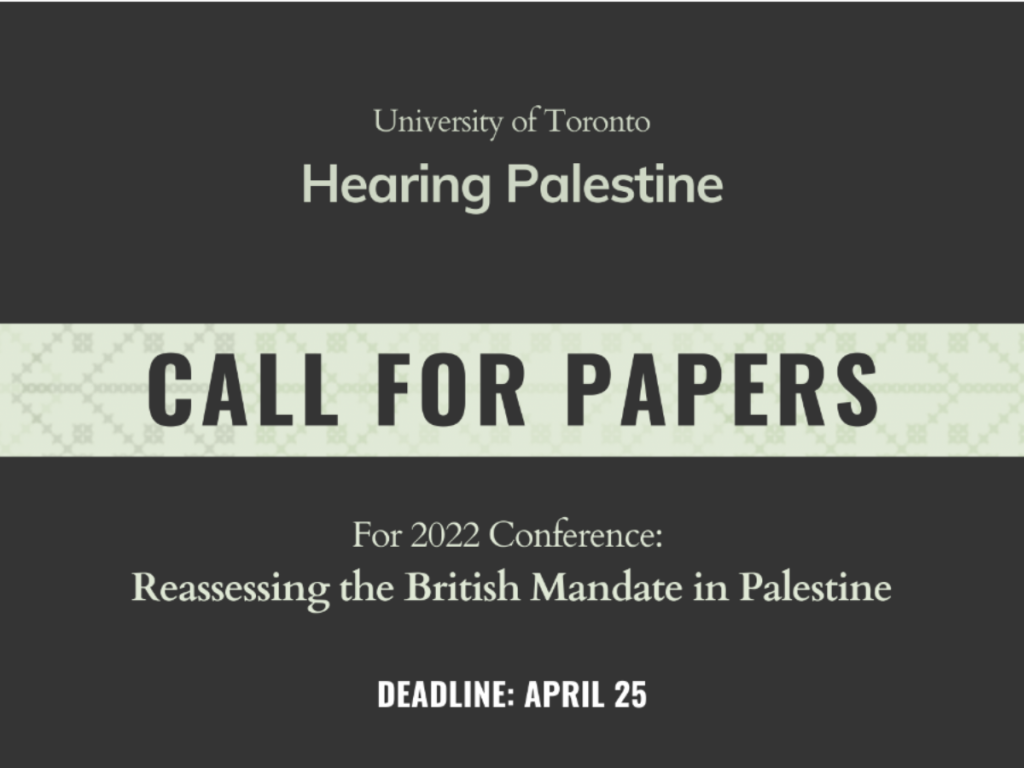 Conference is planned to be held in a hybrid format, with an in-person component in Palestine. Funding may be provided to cover partial or full conference travel expenses. Further details to be shared with accepted participants.
Apply: Submit an abstract (300 words max) to palestinestudies@utoronto.ca
Deadline: April 25th, 2022.
Late submissions may be accepted if an intention to submit is communicated via e-mail prior to the deadline.
The conference is jointly sponsored by the following institutions: Birzeit University; Council for British Research in the Levant; New Directions in Palestine Studies, Brown University; Center for Palestine Studies, Columbia University; Hearing Palestine, University of Toronto; European Centre for Palestine Studies, University of Exeter; Centre for Palestine Studies, School of Oriental and African Studies (SOAS), University of London; Institute for Palestine Studies.