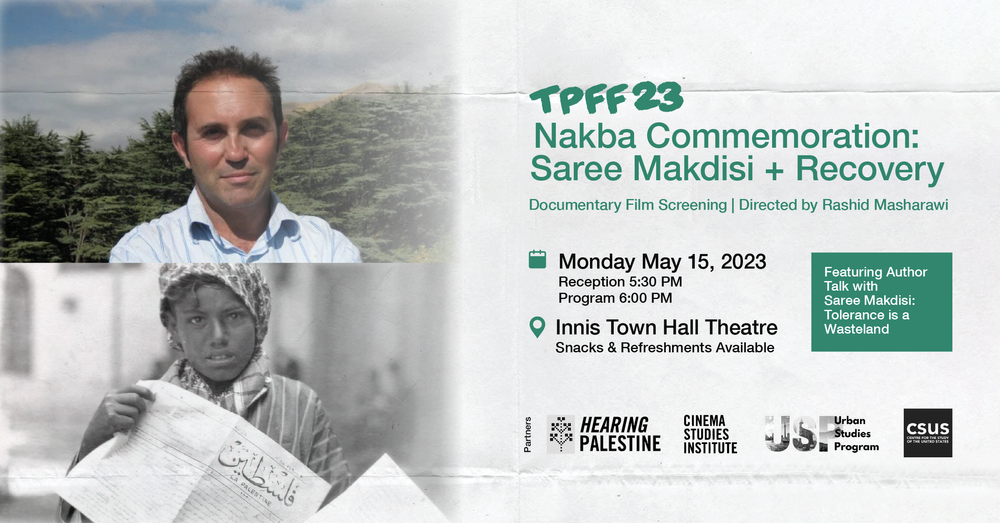 Monday, May 15 2023, 5:30-7:30 pm – Innis Town Hall Theatre
The Toronto Palestine Film Festival, in collaboration with Hearing Palestine, Cinema Studies Institute, Urban Studies Program, and the Centre for the Study of the United States, presents their annual Nakba commemoration.
Rashid Masharawi's documentary Recovery transports us to the Palestinian port-city of Jaffa, where the director's father was forced to abandon in 1948. Saree Maksidi, author of Tolerance is a Wasteland, joins us to discuss his new book Tolerance is a Wasteland, and remember the tragedy of the Nakba.
Light food and drink will be provided, and books, including Maksidi's, will be available for sale.