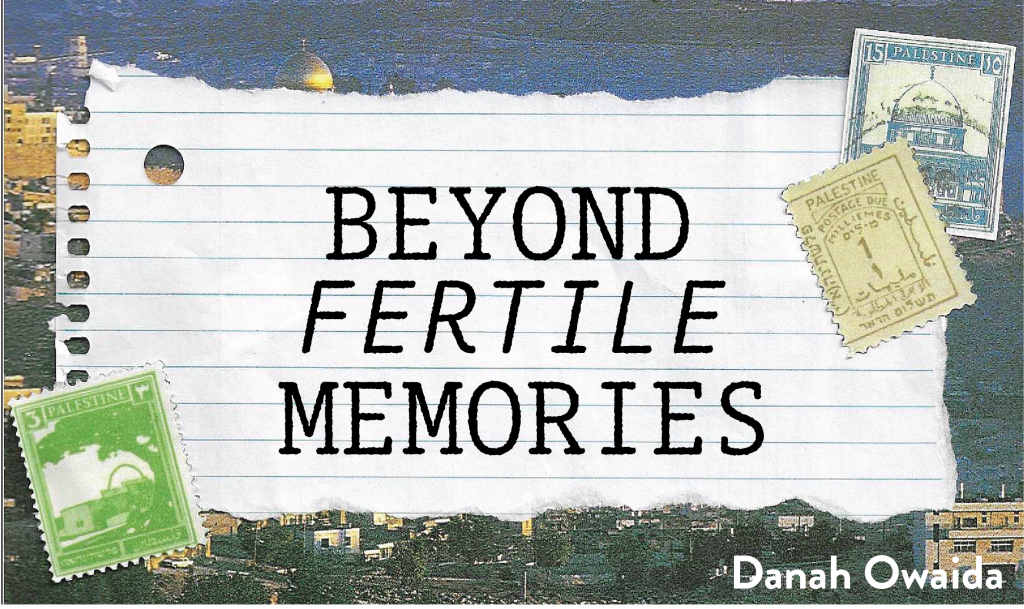 Under both the Israeli occupation and the patriarchy, Palestinian women of different generations take up varying levels of participation in resistance—a trope that is often explored in Palestinian cinema. The female characters in Michel Khleifi's Wedding in Galilee (1988) and Fertile Memory (1980), Elia Suleiman's Divine Intervention (2005), and Annemarie Jacir's When I Saw You (2012)—each of which features female characters who belong to different generations—offer a way to examine that tension between this occupation and patriarchy.
Michel Khleifi's films are the earliest films which I explore in this essay. Wedding in Galilee follows the wedding of the Mayor of Galilee's son, a large event to which the entire town was invited. Fertile Memory, on the other hand, is centred around the lives of two Palestinian women—recently divorced, middle-aged Sahar and elderly Roumia. The forms of resistance to colonial occupation and patriarchal norms within these films could be considered primarily symbolic and removed from the front-line of resistance against occupation.
Conversely, the more recent films which I consider—Divine Intervention and When I Saw You—depict women at the forefront of resistance efforts. Divine Intervention follows protagonist E.S. (Elia Suleiman) and his female romantic partner through a series of interactions with occupying Israeli forces. When I Saw You, however, portrays life in exile. Set in 1967, the film follows refugee mother and son, Ghaidaa and Tarek, who become involved with the local fedayeen (freedom fighters) training near their refugee camp.
An analysis of the history of women's involvement in Palestinian liberation movements reveals that feminism is intimately imbricated with nationalism. Save for Wedding in Galilee, in all the films analyzed in this essay, feminism acts conjointly with nationalism, and female identity presents motives for resistance. It is therefore imperative to understand the roots of feminist activism in Palestine, specifically those of the Palestinian Women's Movement (established in 1929), the Palestinian Federation of Women's Action Committees (PFWAC, established in 1978), and the importance of women in the First Intifada in 1987, which was the first large-scale Palestinian popular uprising. In looking at these organizations and events, we see that Palestinian feminism in this historical moment acted on two fronts: it resists normative views on the role of women within Palestinian society itself, which restricts them to the private sphere, and it resists the colonial occupation that deprives women of their human rights. Thus, Palestinian feminism is at once anti-patriarchal and anti-colonial, which is reflected in Palestinian creative expression at large, particularly cinema (Ball 2012, 48). 
The birth of the Palestinian Women's Movement in 1929 was defined almost wholly by its opposition to British colonial rule. This was not a movement that acted in support of the liberties of women specifically nor exclusively. Rather, the movement was feminist because of the unprecedented strategies that women adopted to oppose the 1923-1948 British mandate—a British-imposed rule over Palestine that was facilitated by the Balfour Declaration and thus the establishment of a Jewish state. These strategies included mobilization, protests, and committee involvement which conflicted with gender norms. This movement marks the beginning of the history of the concomitant patriarchal and colonial resistance (Ball 2012, 49).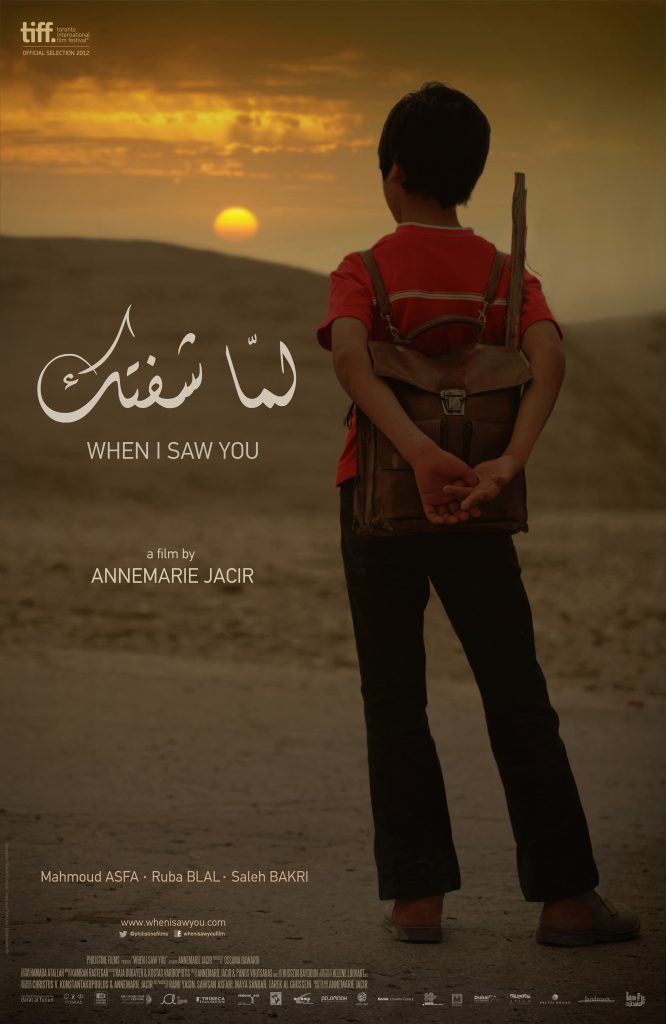 The PFWAC was an offshoot of the Democratic Front for Liberation in Palestine (DFLP) and was initiated by DFLP women who wished to create a separate organization to address prevalent women's rights issues "before involving [women] in the national struggle" (Hasso 1998, 454). In attempting to tackle key societal feminist issues, women could prepare themselves further for directly participating within national liberation. This approach was relatively low-risk and progressively allowed women to become actively involved in mobilization around 1978.  It came to represent a mode of feminism that not only challenged patriarchal norms but enabled women to demonstrate from familiar spaces, both in the public and private domain (Hasso 1998, 454).
The First Intifada saw significant women's involvement, which encouraged a shift in the public perception of the female body from a site for fertility to a driver of activity. According to Anna Ball, this involvement instilled a newfound confidence in Palestinian women in their right to self-determination (Ball 2012, 50-51). The participation of women in the Intifada also "altered the gendering of nationalist discourse in itself," serving in a visibly equal capacity to their male counterparts on the vanguard for national liberation in a historically unprecedented fashion (Ball 2012, 51). 
The younger women in the films previously mentioned often take strong actions that oppose normative views on gender roles, challenging preconceptions of who is able to participate in the act of national resistance. E.S.'s love interest in Divine Intervention and the female fedayeen in When I Saw You exemplify this staunch opposition. Conversely, Samia and Sumayya in Wedding in Galilee, demonstrate how rebellion against gender norms manifests as an articulation of female sexuality, with their forms of resistance varying in scale.
To begin our discussion of the aforementioned cinematic examples of resistance, the characterization of the young female protagonist in Divine Intervention subverts normative gender roles through the externalization of her oppression in a dramatic, idiosyncratic fashion. The fight scene towards the end of the film—in which the female character gains the supernatural ability to fly, along with a superhuman capacity to dodge and return attacks—begins with a shot of male Israeli fighters, framed as intimidating occupiers, who rhythmically and methodically shoot at targets resembling Palestinian fedayeen, directly deployed by a superior officer. The female protagonist suddenly emerges and defeats them. According to Anna Ball, in this film "the Palestinian female acts as the representative of the nation". 
The throwing of rocks, the disguise underneath the hatta (a significant Palestinian headscarf), the use of the shield-shaped like the Palestinian borders from pre-Nakba (Palestinian Exile of 1948) maps, and the unrelenting attack against the fighters who clearly target her are all allegorical elements for the nation, or rather, the "motherland" (Ball 2008, 17). Rather than a stereotypically warm image of nurturance, sacrifice, and meekness, here motherhood is powerful, dominating, and persistent (Massad 1997, 472). The female protagonist is placed on a pedestal in this film, primarily performing front-line resistance that is normally demonstrated by men—she occupies spaces previously defined as male domains, such as the military front line, as opposed to the normatively feminine domains of the home and, particularly, the kitchen (Ball 2008, 18). An example of this occupation is observed in how she single-handedly brings down the checkpoint's infrastructure, rendering it unable to fulfill its oppressive functions of policing the movement of Palestinian bodies, as well as serving as sites of violence to political dissidents. Suleiman challenges the national ideal of the resistance and the male protagonist within this imagination by showing that such a character does not exclusively have to be male.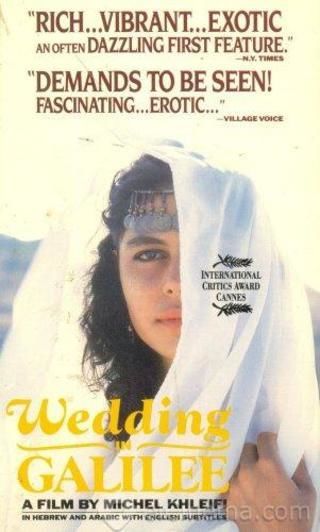 In Wedding in Galilee, Samia and Sumayya are not as concerned with resisting occupation. As Nadia Yaqub points out, this film was financed by France and Belgium. Consequently, Khleifi's methodology for critiquing Palestinian society reflects his aim to appeal to a Western audience (Yaqub 2007, 67). As a result, the feminism represented in the film is not particularly concerned with the gendering of space and overcoming of colonial rule; the film's feminist rhetoric widely aligns with a Western feminist vision. Wedding in Galilee overtly presents female sexuality, a choice that conflicts with prevalent religious beliefs in the Middle East. This depiction is the result of the imposition of Western aesthetic stereotypes onto the region. Even when the film attempts to address the gendering of space, it does so primarily through the mediation of sexual expression—Samia can only express her sexuality in the privacy of the bridal chamber, for example, as seen in the consummation attempt scene which depicts her attempting to solve her newlywed husband's erectile dysfunction through exhibiting sexual appeal. Conversely, Sumayya occupies the male domain of the public sphere and freely expresses her sexuality to protest oppressive cultural norms (Yaqub 2007, 69-73). This is evident in a scene where she privately speaks to her partner, Ziad, to ask him why he has not been making adequate time for her. When he responds that he has been busy with the wedding and warns her to leave him alone or people will see them together, Sumayya responds: "I don't care what they think. If you don't come with me now, I'll leave you forever. You know, you're not the only boy around." Sumayya is actively apathetic to social constructs and opinions surrounding sexuality, even going so far as to warn him of his disposability. Samia is much more reserved than Sumayya; she performs the normative roles that society expects her to as a woman, such as being obedient to her husband, while Sumayya actively flaunts her sexuality, flirting with men and dominating her illegitimate partner. Overall, the film draws attention to how resistance can emerge in the quotidian lifestyles of young Palestinian women, alternating in scale but nevertheless in staunch opposition to the force exerted upon them by patriarchal structures. 
Social contrasts are deployed to a similar effect in Annemarie Jacir's When I Saw You, which presents tension in female identity from generational perspectives and within the performance of gender, rooted in the juxtaposition between the middle-aged Ghaydaa and the younger female fedayeen. Ghaydaa commonly remains within the vicinity of the refugee camp and the shelter it provides, only ever leaving to find her son who regularly escapes it (Massad 1995, 475). As a result, Ghaydaa conforms to the stereotypes attributed to mothers, continually nurturing other characters despite her own unassuaged uncertainty about leaving her homeland. However, the female fedayeen in the film predominantly remain outdoors alongside their male companions, and intend on fighting for their lost homeland—they are indecipherable from their male counterparts. While men are often perceived as makers of "glory, respect, and dignity," and women typically have the sole role of fostering environments which enable men to engender those qualities, Jacir's inclusion of these female fedayeen demonstrates that women can hold the same power in making this "glory, respect, and dignity," as well (Massad 1995, 474).
In further consideration of generational modes of resistance, Fertile Memory's Sahar is a middle-aged woman who resists the structures put in place to limit her autonomy. Sahar is a recent divorcée who was previously married for thirteen years. She has since earned a degree at Birzeit University, published two books with the intention of publishing a third, and became a university professor. Sahar's freedom of mobility is highlighted by her presence in an array of spaces throughout the film—her home, the streets, and the university. Sahar is able to achieve this level of self-fulfillment because of her separation from her husband, as she considers the thirteen years of her life she spent married "lost years," ultimately challenging common Arab social notions that marriage engenders self-actualization.
Sahar's choice to lead an untraditional life is inherently feminist—she rejects the traditional trajectory of marrying, becoming a housewife, and raising children. However, she still admits to feeling a degree of loneliness because of the ostracization her decisions have reaped, suggesting that there are tangible stakes to rejecting gender norms. However, Sahar's choices also allow her to make an impact on others; through publishing her writing, Sahar imparts her ideas, memories, and traditions for future generations. Sahar's form of resistance is very different from the militaristic opposition presented in Wedding in Galilee, Divine Intervention, and When I Saw You because it is more accessible. While not everyone can understand the true nature of militancy, all-female viewers confront patriarchal subjugation.
On the opposite end of the spectrum, Fertile Memory depicts scenes of gender normativity being transmitted and upheld on a cultural level; the same gender normativity that suffocates Sahar throughout the narrativeRoumia, in Fertile Memory, is an older woman who is complicit in patriarchal norms in a way that mimics the character of Um Adil, the groom's mother, from Wedding in Galilee. These two characters, in each of their films, share similar roles in their narratives, perpetuating the norms that deprive them of their own self-determination. Both women primarily occupy the private domains commonly associated with women, such as the kitchen, common room, and exterior courtyard (Yaqub 2007, 71). In a scene in Fertile Memory that particularly captures this dynamic, Roumia's daughter-in-law sings a disturbing song about how neighbourhood girls ought to be wary of being struck by her infant son's penis, after which Roumia asks her when she will stop "spoiling" her son so that she can attend to a household chore. Given that song is an instrumental mechanism for inscribing social mores, as well as gender norms in Palestinian culture, this scene illustrates how the patriarchy is not only instilled through cultural interaction but is recapitulated in the complicity of women like Roumia. Another cultural ritual that pays mind to this transference of gender norms occurs when Um Adil parades the blood-stained bed sheets that were intended to mark the consummation of her son's marriage. They symbolically mark her son's "enactment of phallic authority," perpetuating the harmful notion that the female body is a site for the imposition of masculinity (Ball 2008, 0). 
Despite her participation in these cultural institutions, Roumia's resistance to occupation is stubborn and rooted in memory and recollection, which is evident through her retaining mundane photographs of her life pre-occupation, artifacts which serve as a tangible intercessor between herself and her Palestinian homeland. According to Roland Barthes, via May Telmissany, "photography does not invent anything; it offers a way of authenticating reality, as both past and real," a notion that is exemplified through Roumia—she uses her collection of photographs to cling to her memory of Palestine before Israeli occupation (Telmissany 2010, 69). Roumia reminds the interviewer behind the camera of the reality of the places pictured in her photographs, illuminating her continued resistance and refusal to sell off her idle land. Having since been confiscated from her and no longer being of any use, she is driven by her strong belief that she has a claim over it due to the labour she has invested to acquire it. In a way, this plot of land, to her, could be an analogy for a physical homeland. Though her resistance to selling it will not serve her or reverse the unfolding of events after the Nakba, and although she cannot re-enter the temporalities captured by her photographs, she believes her stubbornness is a valid form of resistance. It returns and mirrors the lack of will of the Zionist state to come to a just resolution with regards to the land that Roumia has worked tirelessly to obtain. 
In sum, the four different films and the extent of the resistance or complicity in the female characters in these films reveals the complexities of Palestinian female identity. Simultaneous oppression is enforced at the hands of the patriarchy and those of the occupation, and thus fighting the occupation requires fighting patriarchy, whether patriarchal opposition comes before or during resistance. In highlighting these nuances, Palestinian cultural expression, and indeed cinema, serves not only as a reflection of these resistances but as a form of resistance in and of itself. Whether it is in Khleifi's films forming a historic parallel to the forming of PFWAC, or the centring of a superhuman protagonist to meet the challenges of a technologically superior adversary, these films demonstrate the shift in national identity and discourse. In the wake of continued foreign imposition on the borders and identity of Palestine, the narrative and visual progressive quality of these films provide the same ritual function as Roumia's photographs, bringing Palestinian spectators closer to their homeland, and preserving the will of its women for generations to come.
---
Bibliography
Anna Ball. "Between a Postcolonial Nation and Fantasies of the Feminine: The Contested
Visions of Palestinian Cinema." Camera Obscura: Feminism, Culture, and Media Studies
23, no. 3 (2008): 1–33.
Anna Ball. "Women Writing Resistance: Between Nationalism and Feminism," in Palestinian
Literature and Film in Postcolonial Feminist Perspective, 46-71. Routledge, 2012.
Frances S. Hasso. "THE "WOMEN'S FRONT" Nationalism, Feminism, and Modernity in Palestine." Gender & Society 12, no. 4 (1998): 441-465.
Joseph Massad. "Conceiving the Masculine: Gender and Palestinian Nationalism." Middle East
Journal 49, no. 3 (1995): 467-83.
May Telmissany. "Displacement and Memory: Visual Narratives of Al-Shatat in Michel Khleifi's
Films." Comparative Studies of South Asia, Africa and the Middle East 30, no. 1 (2010):
69–84.
Nadia Yaqub, Nadia. "The Palestinian Cinematic Wedding." Journal of Middle East Women's Studies
3, no. 2 (2007): 56-85.
Filmography
Jacir, Annemarie, director. When I Saw You. The Match Factory, 2012. Khleifi, Michel, director. Fertile Memory. Marisa Films, 1980.
Khleifi, Michel, director. Wedding in Galilee. Marisa Films and Les Productions Audiovisuelles,
1988.
Suleiman, Elia, director. Divine Intervention. Avatar Films, 2002.
---
Danah Owaida is a 4th-year architecture student at the John H. Daniels Faculty of Architecture, Landscape and Design.
https://palestinestudies.artsci.utoronto.ca/beyond-fertile-memories/